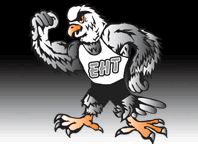 EGG HARBOR TOWNSHIP
CAREER & TECHNICAL EDUCATION
Teacher Preparation Academy
TEACHER PREPARATION ACADEMY
Beginning sophomore year, students who are interested in teaching (all grades) as a career have the opportunity to enhance their skills and prepare by participating in the Rowan University Teacher Preparation Academy (TPA) through EHTHS. Students who opt-in to the TPA have the opportunity to earn up to 12 credits towards a bachelor's degree while in high school from their sophomore to senior year. By participating in the academy, students develop the necessary college and career skills through hands-on, experiential learning. The students work directly with preschoolers in a district preschool classroom and with other elementary students. The program includes opportunities for students to engage with Rowan University faculty, events and programs, and other teacher candidates. Students will also have the opportunity to take the Praxis Core Exam before entering collegiate teaching program, potentially having the application fee and/or enrollment fee waived for Rowan University. This program is intended for students who intend to pursue a career in education. Note: (Credits are transferable to other colleges and universities). Students are encouraged to participate in the co-curricular club, Family, Career, and Community Leaders of America (FCCLA) to gain even more practical and leadership experience.
TEACHER PREPARATION ACADEMY: INTRODUCTION TO EDUCATION (Course 1)
Grades 10,11,12
5 credits
Pre-requisite: None
This course provides an in-depth study of American education from 1600 to the present, covering preschool through post-secondary education. It focuses on the social forces, sources of conflict, major educational figures and patterns of schooling during each period. In addition, the course will highlight the ways in which diversity has been accommodated, marginalized, or rejected in American education.
*Dual Credit with Rowan University
TEACHER PREPARATION ACADEMY: CHARACTERISTICS OF KNOWLEDGE GAIN (HOW PEOPLE LEARN) (Course 2)
Grades 10,11,12
5 credits
Pre-requisite: Introduction to Education TPA (Course 1)
This course will focus on how human beings think, process information and acquire skills. Discussion of learning philosophies and applications in a variety of settings will be addressed. Methods of inquiry, reflection, motivation, creativity and critical thinking will be explored.
*Dual Credit with Rowan University