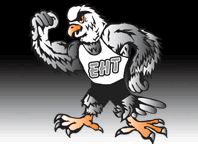 EGG HARBOR TOWNSHIP
CAREER & TECHNICAL EDUCATION
Middle School CTE Elective Course Descriptions
Alder Avenue Middle School Webpage Link: https://ams.eht.k12.nj.us/
Fernwood Avenue Middle School Webpage Link: https://fms.eht.k12.nj.us/
​
Coding 1
​
Coding - This elective teaches computer programming skills using a variety of software programs which will include basic block coding, HTML and Mobile Application development. Projects include creating a web page using HTML, interactive mobile apps, and animated gaming projects.
​
Coding 2
​
Available only for students entering 8th grade. Expands on the knowledge and skills learned in level 1, while getting more in depth with text-based coding to prepare for more advanced courses in programming. Students must have passed coding 1 with a 75 or higher.
​
Entrepreneurship
This elective will cover the key elements of entrepreneurship including researching the character traits one must possess to become a successful entrepreneur, researching and creating all aspects of a business plan, marketing the business or product using social media, websites, and other means, and applying learned mathematical skills necessary for financial planning (both in your personal life and for your business). We will also examine the intellectual property protections one has as a designer / business owner.
​
Robotics

This elective will include an introduction to basic robotics through the use of K'Nex, Arduino, Snap Circuits, Micro:bit processors, and the Lego EV3. Students will look at the impact of robots on society, and create, build, and code robots to solve problems, complete missions, and dance. Students will go through the design thinking process with all tasks and projects.
​​
STEAM

This elective will introduce students to the fundamentals of Engineering Design. The students will utilize the engineering design loop while focusing on problem solving and design. The students focus on simple machines, 3D modeling and printing, aviation, and more.
​