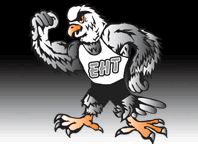 EGG HARBOR TOWNSHIP
CAREER & TECHNICAL EDUCATION
Welcome to the Career and Technical Education and Instructional Technology website. Here we will share news, events, and other information for the department.
​
Featured Video: Alder and Fernwood Lego Robotics Competition
3/4/22 Academy of Law and Business - Business Discovery Day

​
​
​
​
​
​
​
1/21/22 Teacher Preparation Academy Presentations (Coming September 2022!)
​
Beginning September of 2022 students in the high school will have the opportunity to be a part of the teacher preparation academy where they will take classes in high school and earn credits in the Rowan teacher education program.
​
​
​
​
​
​
4/1/22 Alder STEAM Tank Students at NJSBA STEAM Tank Competition
​
​
​
​
​
​
12/22/21 Academy of Law and Business Students Visit Stockton University

On Wednesday, December 21, 2021 Academy of Law and Business students visited Stockton University. The students learned about their business programs at the university, received a tour of the campus, and enjoyed a generous lunch provided by the admissions office.
​
​
​
​
​
​
12/9/21 FBLA Induction Dinner

On Wednesday, December 9, 2021 Future Business Leaders of America welcomed their newest members in their annual induction ceremony. The club host overs 100 members of our students body who are actively involved in community service and competition at the regional, state, and national levels. Two of the EHT FBLA members are state officers this school year and represent not only EHT, but the NJ FBLA chapter at state and national events.
​
​
​
​
​
​
11/30/21 EHT High School Pre-apprenticeship Career Education Programs is Live!

During the week of November 30th students were confirmed and registered for the three prospective pre-apprenticeship programs in manufacturing, wastewater, and medical assistant. The career and technical education continues to expand their work-based learning programs. In addition to the pre-apprenticeship programs and the Academy of Law and Business Internships, students are participating in information technology work-based learning programs this school year with the ACUA and the Egg Harbor Township IT department.
​
​
​
​
​
​
9/22/21 EHT Pre-Apprenticeship Program Meeting

On Wednesday, September 22, 2021 parents and students joined us virtually as Partners of the Egg Harbor Township High School presented their apprenticeship program option for students. Students learned about manufacturing apprenticeship options from Larry Banks of the New Jersey Manufacturing Exploration Program, Wastewater Management apprenticeship opportunities from Joe Pantalone and Sharon Hunt of the Atlantic County Utilities Authority, and the Exploration in Healthcare Fields (Certified Medical Assistants) from Sherwood Taylor of the Atlantic Cape Community College. Mr. Francis Kuhn also joined us to share the role that the Atlantic County Workforce Development organization plays in supporting apprenticeships and job placements and preparation throughout the county. Egg Harbor Township seniors can register to participate at www.tinyurl.com/ehtpace The application will close on October 8, 2021.
​
​
​
​
​
​
7/23/21 EHT Summer Aviation Program for Middle School Students

During the weeks of July 19th and July 26th, 7th and 8th grade middle school students had a unique opportunity to participate in a summer aviation program. Through this program the students were able hear from aviation career professionals and learn about the basics of flight, careers in aviation, safety and security, as well as drone technology. The partners include Civil Air Patrol, Atlantic Cape Community College Aviation Studies program, and the New Jersey Aviation Education Council, as well Egg Harbor Township High School STEAM teachers. Students in each of the summer groups attended a field trip to either the Atlantic City Airport or the Cape Aviation Museum.
​
​
​
​
​
​
Dr. Carmelita Graham
24 High High School Drive
Egg Harbor Townsip, NJ 08234
​Tel: 609-653-0100
​
​
Class of 2023 PACE Parent Meeting