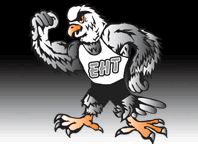 EGG HARBOR TOWNSHIP
CAREER & TECHNICAL EDUCATION
​
My name is Dr. Carmelita Graham and I am the Director of Vocational Education and Career and Technical Education for the Egg Harbor Township school district. I also oversee the Carl D. Perkins Grant which benefits the seven program areas available to students in Egg Harbor Township including Food and Nutrition, Telecommunications and Networking, Education and Training, Graphic Production, CAAD, Business Administration, and Web Design. Previously I worked as a district technology trainer for 9.5 years. In that unique role I had the opportunity to train teachers, administrators, and staff on technology hardware and software used to support the curriculum and for essential business functions. My primary role was working with teachers to effectively integrate technology into their curriculum to support students in gaining content area skills.
​
Over the last two years I have worked with district administration to develop our pre-apprenticeship programs in a variety of areas including; marine electrical, manufacturing, medical assistant, wastewater management, and airport management. The pre-apprenticeships give students an opportunity to get immersed in the field while creating a pathway to certification and employment in the respective field.
As an educational leader, I have presented at several workshops and conferences including, New Jersey Techspo, the Delaware Instructional Technology Conference, SRI/ETTC's From My Classroom to Yours, NJAET's Technology Conference, the Conference on Equity and Social Justice at the Richard Stockton College of New Jersey, and the New Jersey School Board Associations annual conference.
​
​
Dr. Carmelita Graham
​grahamc@eht.k12.nj.us