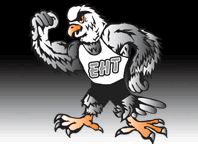 EGG HARBOR TOWNSHIP
CAREER & TECHNICAL EDUCATION
February 6, 2017
​
Representatives from the American Institute of Architects, including current president, Christina Amey and former president, Bruce Turner came in to speak with the CAAD students about the field of architecture and the type of work that architects do. The presenters brought in sample model homes, including 2D and 3D architectural designs and more. The presenters talked about careers in architecture and offered practical advise to students wishing to pursue the field during or after college.
​
December 21, 2016
​
On Wednesday December 21, 2016 The Education and Training 3 students and the ABC Learning Center pre-school children presented their holiday show to their families, teachers, and other Education and Training students. The show featured a guest performance by the dance students from our own Performing Arts department. The pre-school children were delighted to get a special surprise visit from Santa. The students and teacher, Mrs. McGinty did a wonderful job putting
the show together.
​
​
​
​
​
​
​
​
​
January 31, 2017
​
Student representatives from the Academy of Law and Business (ALAB) program participated in the High School Consumer Bowl for the first time in almost a decade. The Egg Harbor Township students competed with students from around the county at St. Joseph's High School in Hammonton on Tuesday, January 31, 2017. The students did a wonderful job and worked hard with their teacher and consumer bowl coordinator, Mr. Bryan Jones, to get ready for the competition.
​
​
​
​
​
​
​
​
​
​
December 23, 2016
​
Congratulations to Instructional Technology teacher Kathi Clayton, who was named as Alder Avenue Middle School's teacher of the year. Kathi contributes her knowledge and expertise to her students and colleagues and is constantly seeking out learning opportunities to bring new resources to her students.
​
​
​
​
December 6, 2017
​
Culinary II students attended the Atlantic Cape Community College where they not only had an opportunity to see a chef demo, but they also had a chance to tour the facilities, learn about the Culinary program, and hear from a few EHT alumna currently enrolled in the Culinary program. It was a wonderful structured learning experience for the students, and both the teachers and students enjoyed the experience.
​
December 15, 2016

On Thursday December 15, 2016, Alder Avenue and Fernwood middle school coding club students long with the Egg Harbor Township High School Computer Science and Engineering students hosted "coder stations" in the high school Media Center Computer Lab. Approximately 150 high school students came through the coder stations and experienced programs such as, Google CS First, Scratch, Ozobots, unplugged coding activities, and more! The high school students showed their use of coding to create game-based tools through the use of the Kodu and Tinkercad software.
​
​
​
​
​
​
​
​
​
​
​
December 1, 2016
​
Academy of Law and Business students tour the Stockton University campus to learn about the admissions process, financial aid, campus life, and relevant degree programs in their area of interest.
November 23, 2016
The ABC Learning Center kicked off their Thanksgiving celebration on Tuesday at the High School as STEM was integrated into a social studies lesson plan. Mrs. Tucci along with her high school students, led the preschoolers as they reenacted the "History of Thanksgiving." The preschoolers dressed in native costume to reflect the culture and time period. The preschoolers then gathered to dine around the table as they shared their thoughts of thankfulness​.
November 14, 2016
In an effort to help get students started on the right path early for a long, safety-focused career, students enrolled in Mr. Sauter's Automotive Technology classes at the Egg Harbor Township High School have taken the huge step this year to attain national recognition in OSHA and EPA requirements for safety and pollution prevention training. U.S. Federal law mandates that career and technical education programs (CTE) deliver safety compliance/safety training to all students to address the hazards that they could face in the classroom/shop environment. This training must take place before a student can even begin working in the Auto Shop at the High School. Moreover, OSHA requires that students receive annual training to ensure that they are up-to-date on the latest regulations. Students in Mr. Sauter's Automotive Technology classes will be required to recertify their skills/training every year during the month of September. A job well done to all of the students in Mr. Sauter's Auto Technology classes who received their certifications
October 26, 2016
On Wednesday October 26, 2016 seven Egg Harbor Township students representing two different STEM teams participated in the New Jersey School Boards Association (NJSBA) STEAM Tank Challenge at the 2016 NJSBA Conference at the Atlantic City Convention Center. The STEAM Tank challenge was sponsored by the US Army. Our students and seventeen other districts were selected to participate out of the forty-seven districts that applied to compete. Anya and Gianna, under the direction of former STEM teacher Kristen Zompa, presented an alternative pollination source for crops using solar powered bees. Etzel Brower's students, Sheikh, Andrea, Maksim, Isabelle, and Brad presented a STEM based touchpad circuit board for making an everyday process of lifting a window easier for wounded veterans and other individuals who are physically disabled. The students did an amazing job presenting and answering questions from the panel of judges and were complimented by the STEAM tank judges for their project relevance, creativity, and design thinking approach.
​
​
October 21, 2016
Fashion students jump into their unit on fashion history and designers. Students present their fashion design projects with information about the leading fashion designer in the world, including videos and pictures of their work.
​
​
​
October 21, 2016
Education and Training 3 students attended the Pumpkin Patch Field Trip with the ABC Learning Center pre-school children. This activity provides students with a practical structured learning experience that helps them learn about planning for trips and supervision of children outside of the classroom.
​
October 20, 2016
Culinary Arts students welcome Johnson and Wales student speaker, Josie, who talks to our students about opportunities for attending culinary school, careers in culinary, and also teaches them how to prepare a tasty holiday treat cake.
​
October 18, 2016
The library makerspace hosted Mrs. McGinty's Education and Training and Mrs. Ormond's classes on Tuesday, October 18th. The students made crafts and had a great time getting to know each other. This event took place during Mrs. Nammour's speech class and gave us the opportunity to support the Week of Respect and School Violence Awareness Week which take place in October.
​
​
October 2, 2016
Future Business Leaders of America (FBLA) students participated in the John R. Elliott Hero Walk at the Ocean City boardwalk on Sunday October 2, 2016 supporting the cause to stop drunk driving.
​
​
​
​
​
​
​