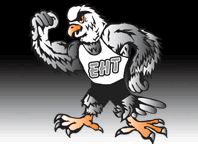 EGG HARBOR TOWNSHIP
CAREER & TECHNICAL EDUCATION
January 31, 2017
​
Student representatives from the Academy of Law and Business (ALAB) program participated in the High School Consumer Bowl for the first time in almost a decade. The Egg Harbor Township students competed with students from around the county at Hammonton High School on Tuesday, January 31, 2017. The students used the knowledge they gained from their financial literacy and Business education courses to answer questions focused on consumer finance and purchases. The competition was judged by state representatives from the Division of Consumer Affairs. The Egg Harbor Township students dominated in the first two rounds of competition, but they were unfortunately knocked out in the third round of competition. The students did a wonderful job and worked hard with their teacher and consumer bowl coordinator, Mr. Bryan Jones, to get ready for the competition.
​
​
​
December 15, 2016
On Thursday December 15, 2016, Alder Avenue and Fernwood middle school coding club students and the Egg Harbor Township High School Computer Science and Engineering students hosted "coder stations" in the high school Media Center Computer Lab. Approximately 150 high school students came through the coder stations and experienced programs such as, Google CS First, Scratch, Ozobots, unplugged coding activities, and more! The high school students showed their use of coding to create game-based tools through the use of the Kodu and Tinkercad software.
​
​
​
​
​
​
​
​
​
​
December 6, 2017
​
Culinary II students attended the Atlantic Cape Community College where they not only had an opportunity to see a chef demo, but they also had a chance to tour the facilities and see a few EHT alumna enrolled in the Culinary program there. It was a wonderful structured learning experience for the students, and both the teachers and students enjoyed the experience.
​
December 21, 2016
On Wednesday December 21, 2016 The Education and Training 3 students and the ABC Learning Center Pre-school children presented their holiday show to their families, teachers, and other Education and Training students. The show featured a guest performance by the dance students from our own Performing Arts department. The pre-school children were delighted to get a special surprise visit from Santa. The students and teacher, Mrs. McGinty did a wonderful job putting the show together.
​
May 23, 2017
​
Did you know that women are underrepresented in many science and engineering occupations? Well, on Tuesday May 23rd, twenty female students went to TeenTech at Stockton University to explore careers in science, technology, engineering, and math. Students were invited to engage in laboratory, engineering, and math workshops giving them confidence-building experiences in a real college setting. In the CSI workshop, students had to solve a homicide using evidence and critical thinking skills. Students also explored the neurosciences through a workshop titled "Brain Games" in which they played games developed by graduate students at Stockton University. As educators, we can encourage our female students into these STEM careers by providing positive role models and hands-on experiences that can build their confidence. Photo is of Tara Dixon in CSI workshop.
​
​
​
​
June 6, 2017
​
ALAB students attended a college tour at Rowan University. The students had an opportunity to learn about college life and the programs offered at Rowan University. It was a wonderful opportunity for the students to explore a State University and all that it has to offer.
​
​
​
​
May 15, 2017
​
Twenty EHT high school CTE students participated in the Federal Aviation and Administration STEM Day on Monday, May 15, 2017. The students were given an overview of multiple departments and the types of projects that individuals in each department work on. The presenters shared each of their college majors and it was interesting to see the variety of degrees that each presenter had. It was an eye opener for our students to see that there were more than just Computer Scientist working there, there were Engineers, Physicist, Chemists, Graphic Designers, Mathematicians, and more. The students were impressed to see all of the intricate details that it takes to ensure the safety of all citizens before, during, and after a private or commercial flight..
​
​
​
​
April 5, 2017
​
On Friday, March 31, 2017, Ms. Karen Coppee's General Science 7th Period Class and Mrs. Tucci's preschool class and Education and I students collaborated during the extended time block for a science lesson with emphasis on insects, especially butterflies. Students, Nick Pocini, Jason Rhoades, and Dalton Krown took turns helping the 3 and 4 year olds with looking at spiders and ticks under the light microscope and butterfly wings, fossils, and rocks under the dissection microscope.
​
​
​
​
April 2, 2017

Four students presented projects at the conference that they have been working on for the last four months. Egg Harbor Township High School FCCLA competed in Interpersonal Communications, which focused on developing the social skills of our special needs students through peer mentoring. It was presented by Anna Pells and Lexi Fittipaldi and they were awarded first place gold medals with a perfect score. Johnika Forbes also received first place gold medal with her Illustrated Talk about Teenage Obesity. A second place medal was awarded to Sidney Tolbert who competed in the category Job Interview. All four students will represent NJ at the 2017 National Conference in Nashville, TN in July 2017.
March 20, 2017
​
The following EHT FBLA members received high honors at the 2017 NJ FBLA State Leadership Conference. 14 of these members are eligible to compete at the National Leadership Conference in Anaheim, CA this summer: 1 st Honors: Emerging Business Issues: Katherine Dinh, Sheikh Mahmud Introduction to Business Presentation: Tara Andrews, Aqsa Asda, Mubeen Momodu Website Design: Chinaza Asiegbu. 2 nd Honors: Public Service Announcement: Zachary Evans, Dylan Mason Public Speaking I: Aeysha Bibi. 3 rd Honors: Digital Video Production: Jessica Chamorro, Naati Hamda Website Design: Lesly Perez, Christina Pham 4 th Honors: Electronic Career Portfolio: Taqiya Chowdhury 5 th Honors: Coding & Programming: Akash Thaker. Chapter Events: Chapter Website Award of Merit, 2 nd Honors - Battle of the Chapters – Tara Andrews, Chidera Asiegbu, Mubeen Momodu, Scrapbook – 2 nd Honors.
​
​
​
​
​
March 1, 2017
​
Culinary II students participated in a chopped cooking challenge on Wednesday March 1, 2017. The students began with a main course challenge and will continue with a dessert challenge. All of the kitchen groups were able to get their food plated in the 40 minute time period allotted. The dishes were tasted and judged and the winning kitchen will be revealed.
​
​
​
​
​
February 28, 2017
​
On Tuesday, February 28, 2017 the Academy of Law and Business freshman, sophomore, junior, and senior class came together to participate in the inaugural year of the entrepreneurship fair. The students started the day with a luncheon, followed by presentations by three local entrepreneurs. Some of the things the students learned about during the presentations were what employers look for in entry level workers, how to turn ideas into revenue, and tips for a successful business model. The day concluded with an entrepreneurship panel question and answer period. We are grateful to our guest entrepreneurs, Ms. Christina Naughton, Esq (Law offices of Christina M. Naughton, LLC), Andrew Young (LeBon Pretzels/TruBlu Carpet Care), and Wes Kazmarck and Darcy Brown (Kazmarck Enterprises). Great job Business department staff and students!
​
​
​
​
​
February 20, 2017
​
Egg Harbor Township High School was well represented (21 participants) at StockHack 2017, Stockton University's first ever 24 hour hackathon. The event was attended by 50 plus college and high school students. StockHack provided students the opportunity to use their computer science knowledge to design and develop an innovative product. EHTHS students placed first in two of the three categories. Congratulations to Mr. Swift and his current and former students.
​
​
​
​
​
February 13, 2017
​
Education and Training students and preschool children celebrate African American History Month. The children discussed their favorite sport and listened to the story of Roberto Clemente, Baseball Hero.
​
​
​
​